Here are her tips and trick to looking fab just shy of 50.
Brooke Burke is on the brink of 50 and has never been in better shape. The fitness and TV personality has been steaming up social media this week, sharing photos of her incredibly toned bikini body. "Waking up with summer energy and sharing a bit of my sunshine with you," she captioned the latest snap. How does the 49-year-old manage to stay in such fabulous shape? Here are five of her best diet, fitness, and wellness tips and tricks that she's told others—and the photos that prove they work.
She Does Intermittent Fasting
Burke, seen here in her latest Instagram photo, is one of the many celebrities who swear by 16:8 intermittent fasting—meaning she limits her eating (and any drinks with calories) to a certain set window of 8 hours per day and doesn't consume calories for the remaining 16 hours. "I've been intermittent fasting for years and it's been a game-changer for me, not only digestively, but it's also the most convenient way of living I've experienced," Brooke told Women's Health. "I make it very simple and basically eat in an eight-hour window." "This fasting process can make your body go through various cellular and molecular changes, but the reason behind the weight loss is likely due to the decreased number of calories eaten over the week," says registered dietitian Lacey Dunn, MS, RD, LD, CPT, founder of Uplift Fit Nutrition.
Her Workouts Are "Efficient"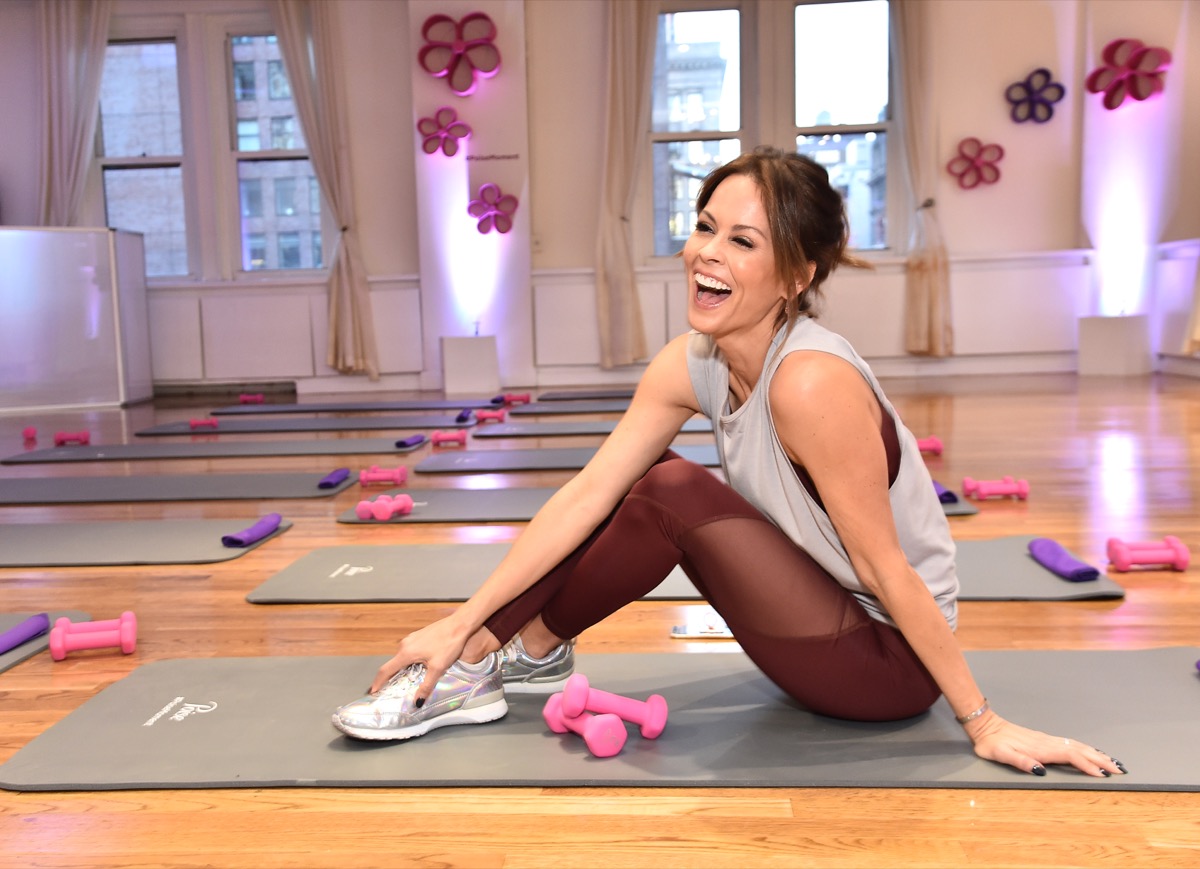 Burke has her own fitness app, Brooke Burke Body, so clearly she spends a lot of time working out. Even though lifting weights and doing cardio are things she enjoys, she doesn't actually spend hours at the gym. During an interview with Closer, she claims that you can "reshape" your body doing five minute workouts. "As a woman, I know how to work out smarter," she said. "I know how to be more efficient with my time. I think that's what you need to spend if you're target toning, [and] I really believe in body sculpting."
She Isn't Afraid of Fat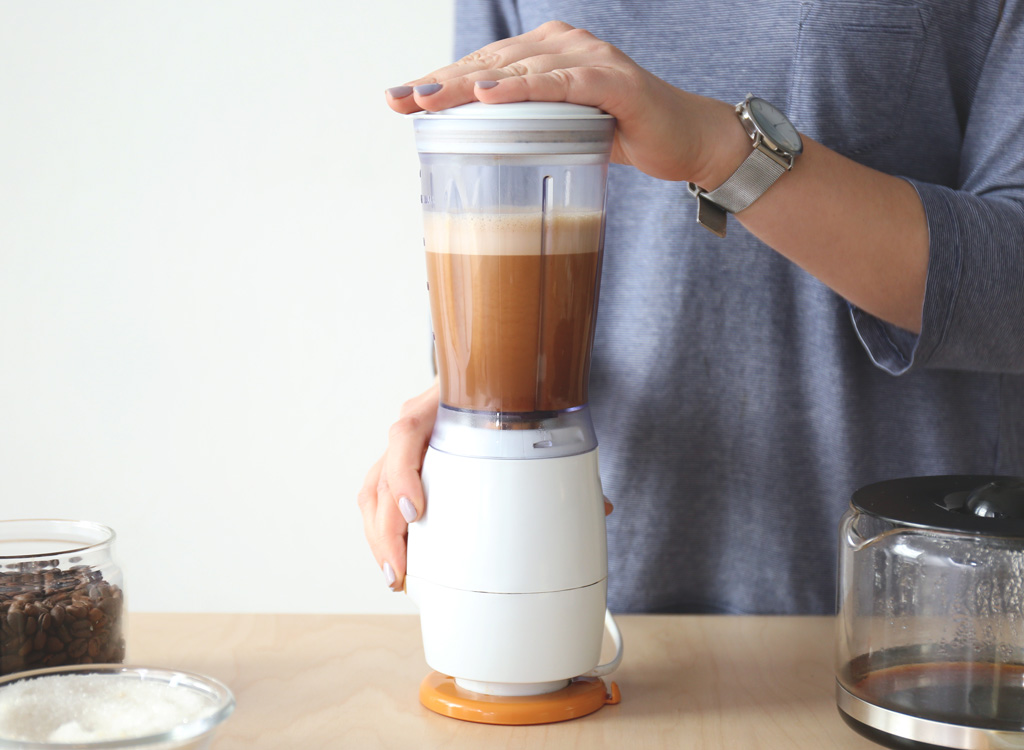 Burke is one of the great example of how you don't have to eat fat-free to stay in shape. "I do eat a lot of fat," she confessed to Hollywood Life in 2017. "Sometimes I do bulletproof coffee, where I'll put in the butter and the heavy cream, which I think is really good. We need fat, it's all the things that we were trained not to do that really feed our brain and our skin, our hair," she said.
She Also Eats Carbs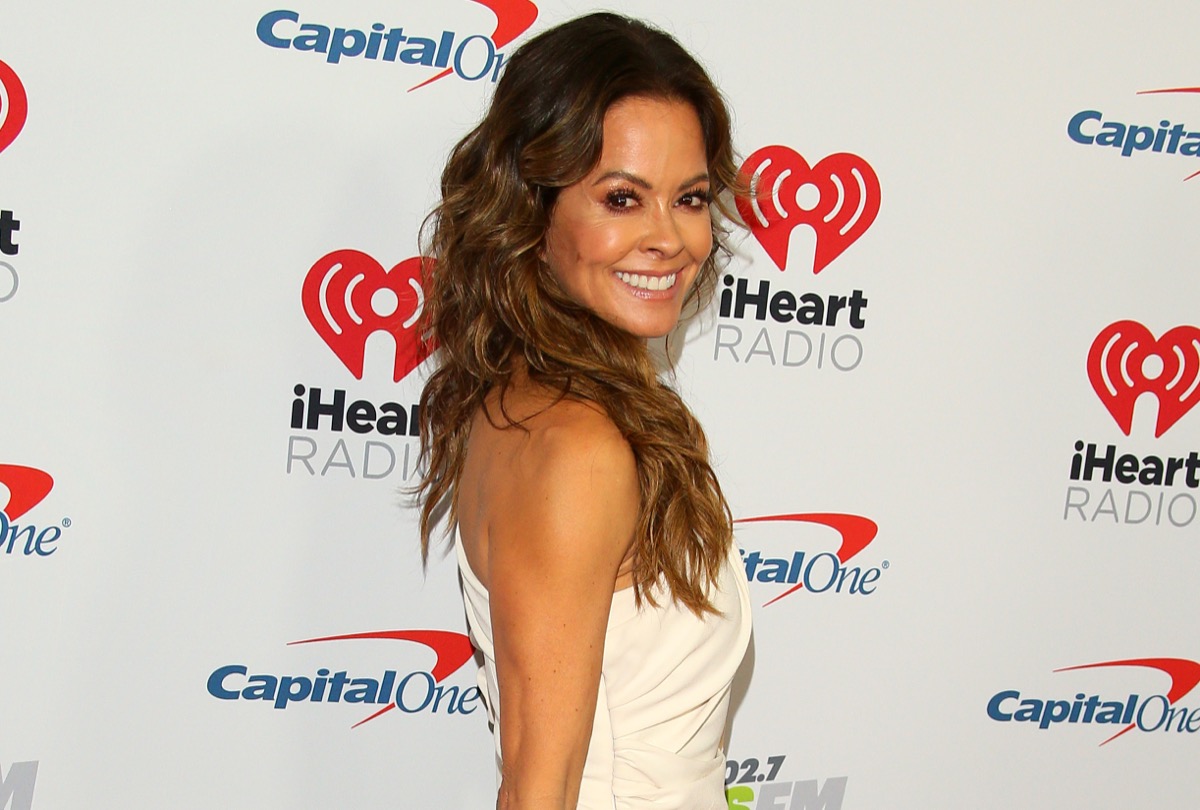 While she doesn't eat processed food "really at all," she isn't afraid of carbohydrates. "I'm not afraid of rice. No. I try not to eat a lot of saturated food and packaged food like junky stuff but look at the Asian culture. I'm not mad at rice, and I'm not that obsessed either. I give myself room so everything is in moderation," she told HL.
She Supplements with Collagen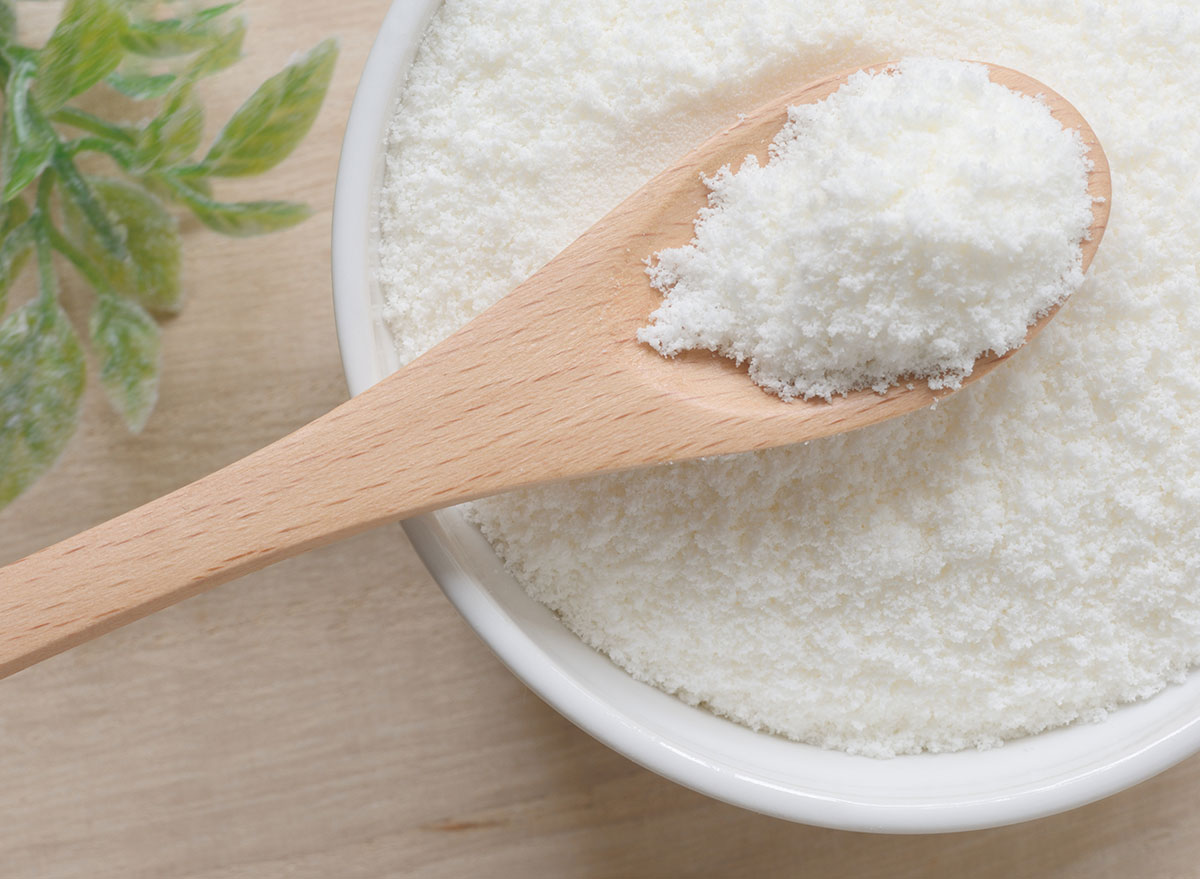 Burke is a fan of collagen, adding it to her shakes. "I try to have a post-workout shake as my first meal," she told Shape. Her go-to shake includes almond milk, dates, almond butter, MCT oil, maca powder, half a frozen banana, cinnamon, and peanut butter collagen protein. "It's sweet, it's yummy, I get protein from the nut butter, I get all the oils that I need for brain fuel, and then I'm full for a while," she explains. She recently shared an image of her favorite brand, Alaya Naturals, on Instagram.
Originally Published on eatthis.com